MSeis has a range of associates and connections with a variety of organisations and corporations to ensure we can develop the best approaches in the surveying industry.
PAMGUARD is a sophisticated software package that can be used by expert users to set up industry/research PAM infrastructure. It can also be configured for operational use by MMO PAM operators. MSeis uses pam as its primary software, matched with our array systems the localisation and detection of marine life is achieved.
The National Physical Laboratory (NPL) is a world-leading centre of excellence that provides cutting-edge measurement science, engineering and technology. With its focus on developing and maintaining the national primary measurement standards, as well as collaborating with National Metrology Institute.
NPL is part of the National Measurement System (NMS) which provides the UK with a national measurement infrastructure and delivers the UK Measurement Strategy.
The IFAW is working with national governments to reduce the noise pollution created by energy exploration and commercial ships. They engage with international shipping organisations to regulate ship speeds and avoid harmful collisions between ships and whales.
The Scottish Fishermen's Federation plays an active role in advancing the interests of Scottish fishermen at national and international levels. The Federation also plays a key role in helping to inform- fishery science, the management of the marine environment, inshore fishery management, marine planning and marine safety regulations.
The SFF aims to assist marine operations in working harmoniously with the Scottish fishing industry, whilst providing MSeis Pam systems to its clients.
Ocean ecology are a leading marine environmental consultancy specialising in benthic ecology, hydrographical and geophysical surveys and the provision of MMO's, Pam operators and Mseis Pam systems to the seismic and offshore renewables sector.
Rovesa Offshore Consulting, is part of Rovesa Maritime and Port Services Group, the company is specialized in providing a wide range of technical and consulting services to the O&G industry, especially during G&G activities, with the purpose of supporting their clients in achieving compliance with operational and environmental regulatory requirements as per Mexican and international standards. Rovesa Offshore Consulting is the first Mexican owned company and first Company based in Mexico to offer the deployment of MMOs, PSOs, FLOs, PAM operators, and PAM equipment, in addition to providing training, specialized HSE personnel, project management and logistics activities.
Red spark has supported MSeis in the new website design and development, optimising all aspects of the website to create the most effective user experience.
They provide consultancy support on creating websites, search engine optimisation, analytics, web accessibility or security.
Fugro carry out technical studies, surveys and investigations to establish the characteristics of marine development areas, sites and routes worldwide.
There data acquisition, analytics and advice help clients make informed decisions, and facilitate and de-risk complex and technically demanding projects.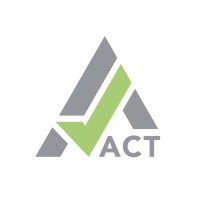 A Cube TIC provides a wide range of services for the quality, safety, sustainability and performance of systems, products and people. As a leader in Analysis, Assessment and Assurance, we support companies of all dimensions, international groups and institutions that want to improve their operational performance and corporate image.
MSeis has worked with Discovery supported employment and one of their support workers Gina Pring to become a disability confident employer.
Discovery supports individuals to lead a fulfilling life, whether they are relatively independent or have more complex needs. Determined that those they support should be able to make their own choices and gain more control over their lives its why Discovery draws on a wide range of best practice approaches such as Active Support, Positive Behaviour Support and Person-Centred thinking, with bespoke training to meet individuals' health or behavioural or working needs.
EaglePeak Consulting has built up a reputation as a dependable Quality and Environmental Management partner, building relationships of trust verified through repeat business and recommendations.
In addition to ISO 9001, 14001 and IATF 16949 implementation, the business has helped improve existing systems, assisted with EC directive compliance and carried out supplier and sub-supplier audit and development activities for venture-backed startup projects.